We are very keen to see children excel in Academics. But we also wish to instill good Muslim values in them by teaching the love of Islam and related religious knowledge to the young children under our care.
In our Agama program children are exposed to Jawi letter recognition and writing. Children will also learn the related words that starts with the initial Jawi letters. Students will be taught how to read the Quran and memorize Surahs that will assist them in their Solat and daily life.
Samples of Surahs: Surah Al – Fatihah, Surah Al-Ikhlas, Surah Al-Falakh and daily prayers such as: prayers before meal, before sleep, before studies and many more.
During our Iqra class the children learn the proper ways and steps of ablution and prayers. They also learn the pillars of Islam and Faith. They will be taught to perform daily prayers and to follow the proper steps.
Finally they learn how to read the verses in the Iqra book with some teacher guidance.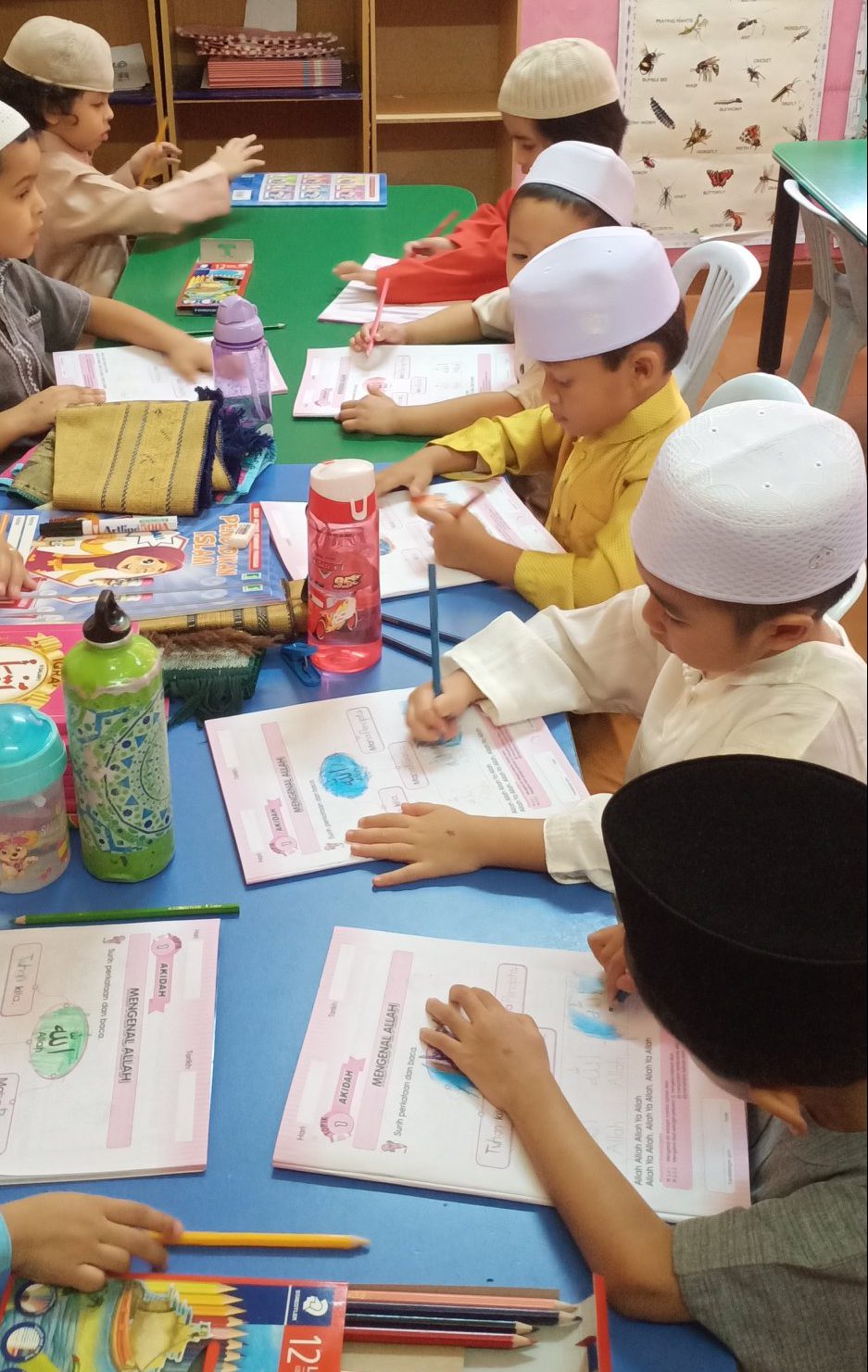 Get In Touch
Location:  No. 393, Jalan 3, Taman Ampang Utama, 68000 Ampang, Selangor.
Telephone:  012-3302089
Email:  cm_erikids@erikids.com
School Hours: M-F: 900am - 6:30pm