Our Programs
CREATIVE ARTS
The renowned European artist Pablo Picasso once said that adults should not teach children to draw. Instead, children should be allowed to express their own originality – and adults should try to learn from them. Children have an innate desire to express their own interpretation of our complex yet fascinating world.
For each and every child, creative play that develops the imagination is vital to promoting a sense of achievement. ERIKIDS' Creative Arts programme for pre-schoolers brings out that wonderful creativity in each child through our many unique make-and-do projects. With clear and precise guidelines, children explore the boundless possibilities of their own imagination using a variety of colourful craft materials.
From finger-painting to puppet-making, sewing and weaving to homemade musical instruments – all projects are developmentally appropriate and most importantly, FUN!
Your child will love this opportunity to experiment and explore his creativity. So, enjoy the handcrafted gifts made especially for you by your own special little artist at ERIKIDS Pre-Schools!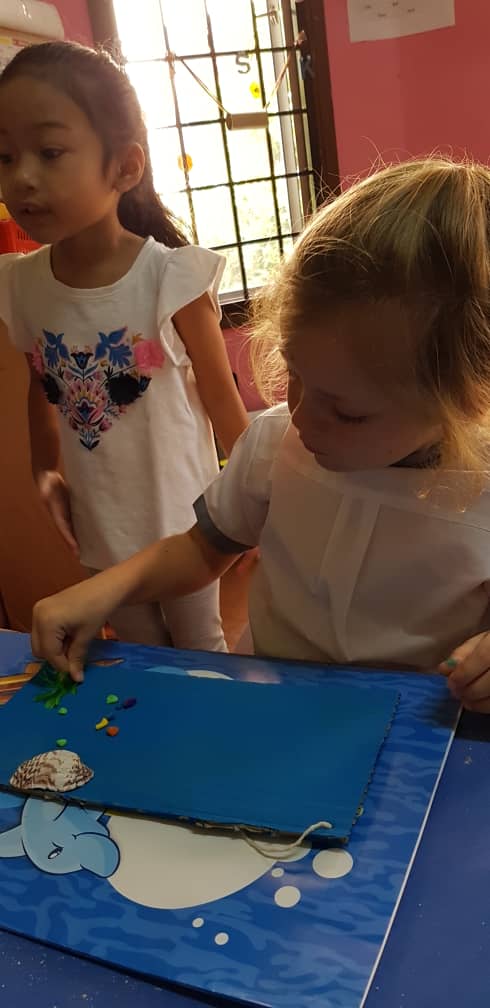 Get In Touch
Location:  No. 393, Jalan 3, Taman Ampang Utama, 68000 Ampang, Selangor.
Telephone:  012-3302089
Email:  cm_erikids@erikids.com
School Hours: M-F: 900am - 6:30pm